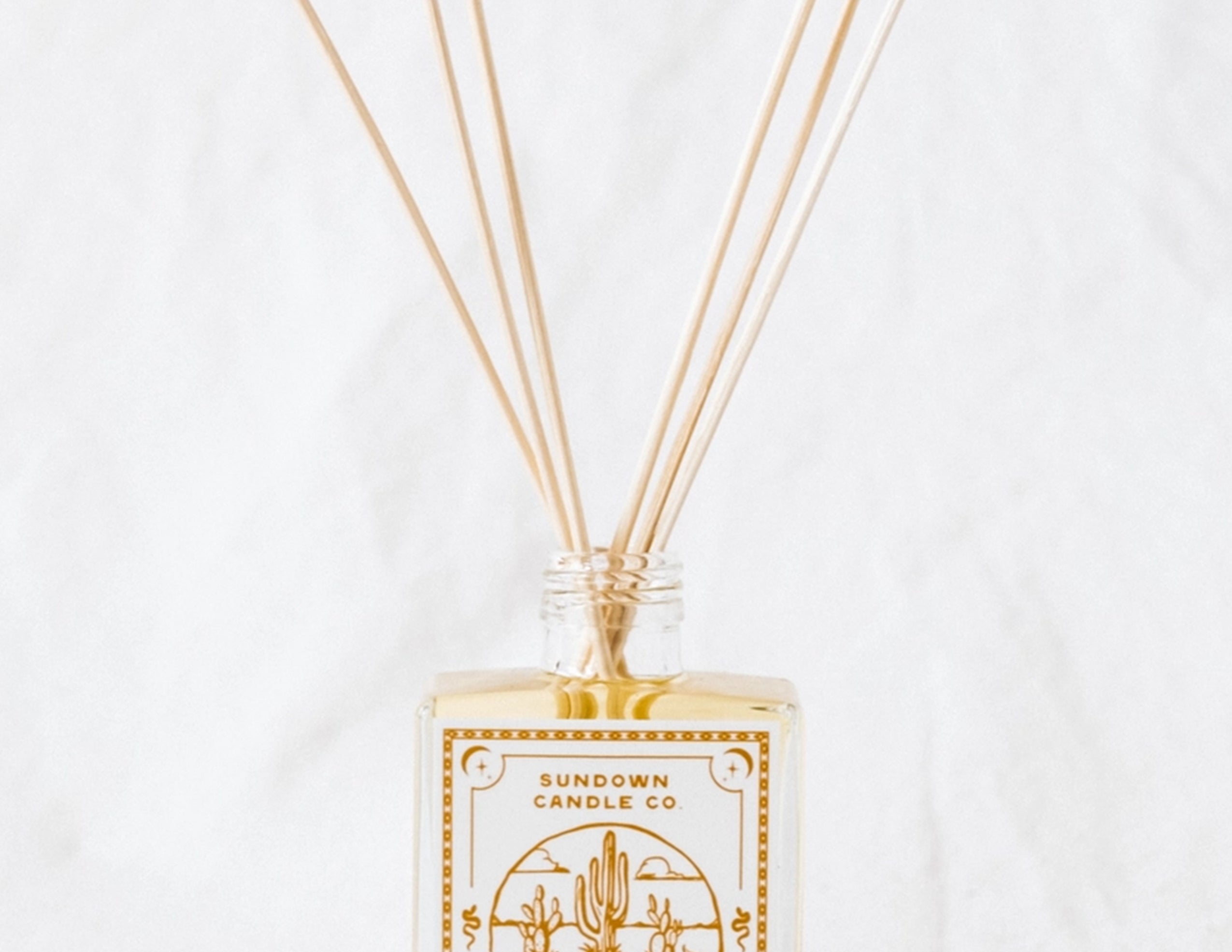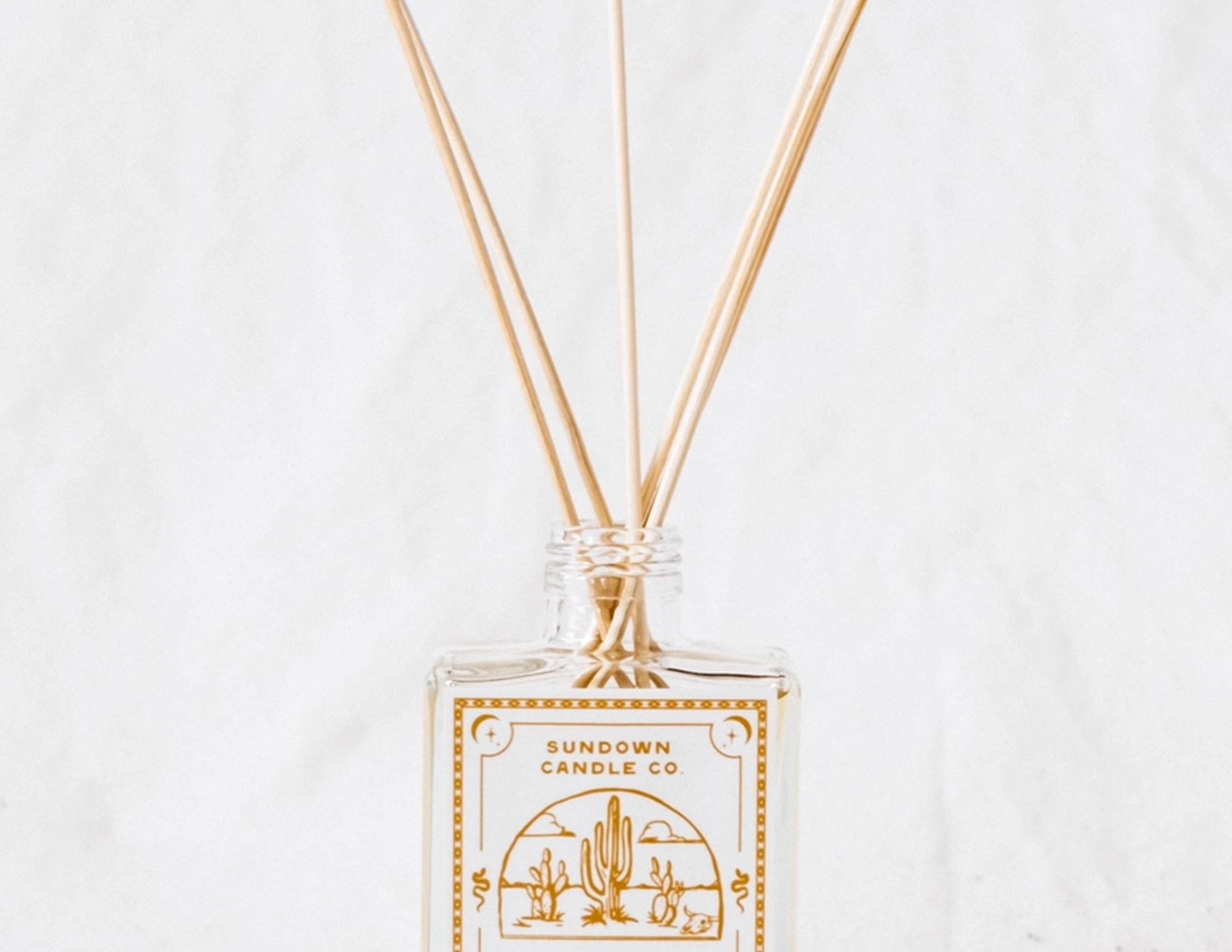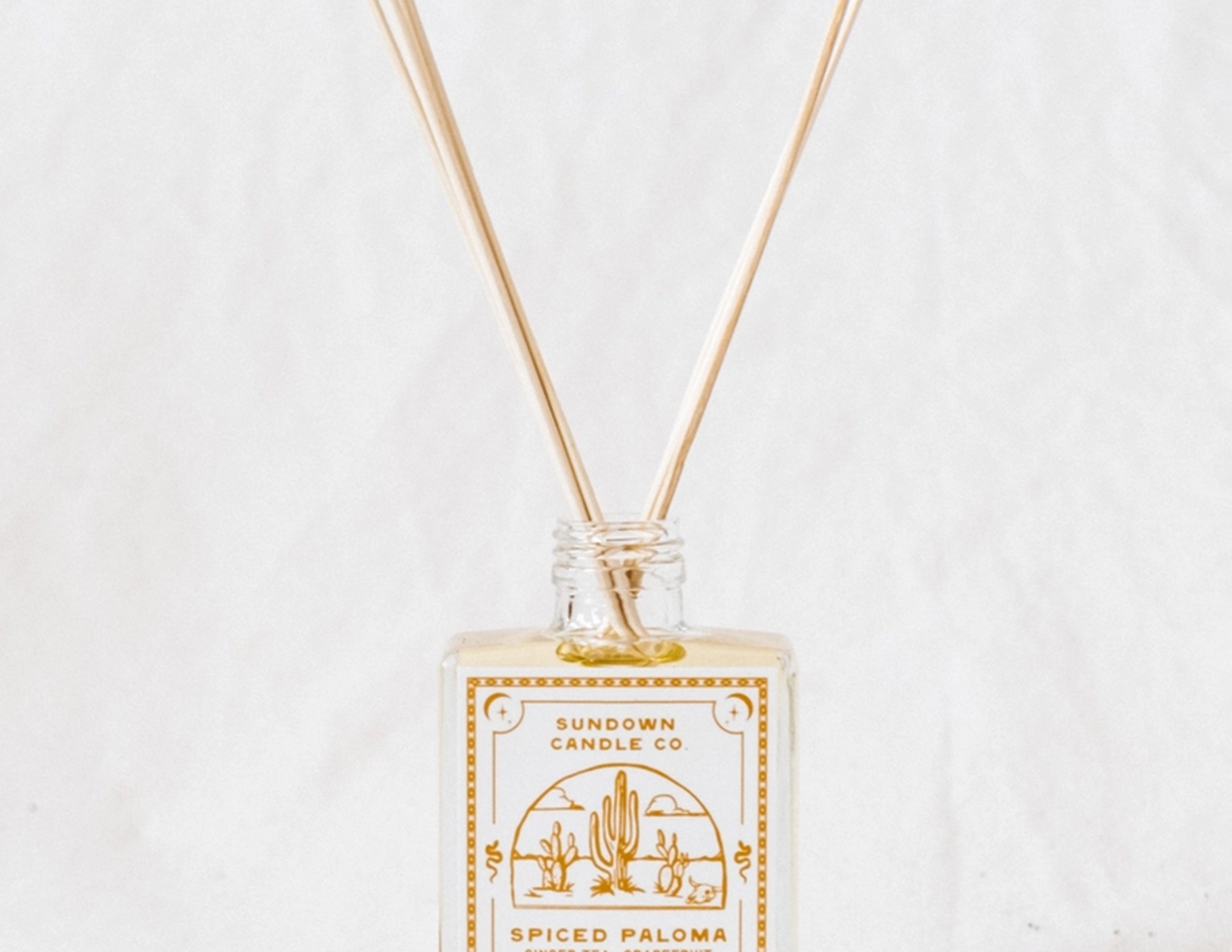 Sundown Candle Co. Reed Diffuser
Description

Brighten your home with blended earthy + botanical scents crafted by Sundown Candle Co.  In a classic yet minimal squared glass bottle and complimenting reeds, we love this beautiful and flameless option for a long-lasting scent.

5oz reed diffuser made with phthalate-free, toxin-free fragrance and a natural base oil.

Handmade in Memphis, TN.

Each diffuser comes in a sealed bottle with a set of reeds.

 

Golden Hour: warm and rich, with scents of wood and vanilla and a touch of smoke: campfire & amber vanilla.


 

High Noon: bright, fruity, and cheerful with spiced undertones that balance the sweetness: strawberry & spiced citrus.

 

Spiced Paloma: balances bright citrus, spiced tea, and warm sugar, with cardamom ginger tea & grapefruit.

 

Death Valley: spicy and masculine, with a hint of earthy sweetness: peppercorn, fern, and amber.

 

 

 
Sundown Candle Co. Reed Diffuser